Sources: Oregon DC Leavitt inks new deal
Oregon's coaching future looked bleak a couple short weeks ago. But Athletic Director Rob Mullens acted swiftly to sign former offensive coordinator Mario Cristobal as head coach, three days after Willie Taggart left the Ducks after less than a year on the job.
And now, sources tell Duck Sports Authority, defensive coordinator Jim Leavitt has signed a multi-year deal to stay at Oregon. The new contract is reportedly worth an average of $1.7 million per year through 2021. Bruce Feldman first reported the news.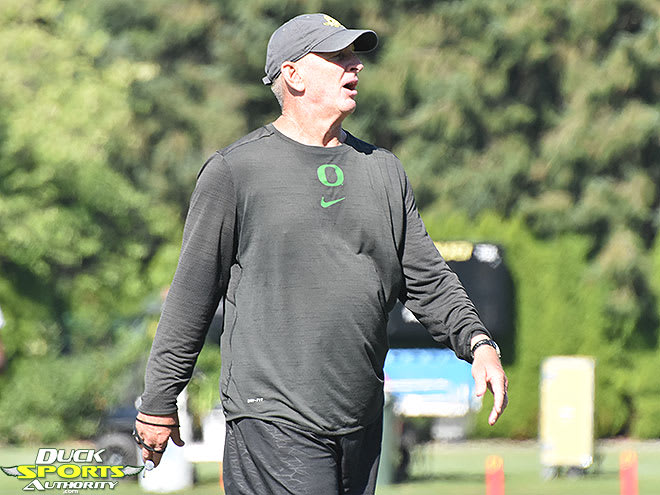 The Ducks now have the three key positions filled heading into the December 20th early signing period. Certainly, the rest of the dominoes will fall soon with a couple coaches likely to follow Taggart to Tallahassee. Most likely candidates are ST/LB coach Raymond Woodie and RB coach Donte Pimpleton.
However, with the retention of Leavitt, the likelihood that the staff remains largely intact is now much higher. Cornerbacks coach Charles Clark had followed Leavitt from Colorado last year, and the balance of the defensive staff has shown no signs of looking for other jobs.
The Ducks currently have the No. 10 ranked recruiting class in the nation. Their chances of landing a Top 10 class in 2018 just increased dramatically as attrition on the defensive side of the ball due to Taggart's departure will be minimal.

Some great news for #Oregon. Am told DC Jim Leavitt is expected to stay with the Ducks.

— Bruce Feldman (@BruceFeldmanCFB) December 18, 2017