DSA Roundtable: Defensive area of concern
With fall camp less than two weeks away, DSA's team of analysts Scott Reed, A.J. Jacobson and Dale Newton gathered to answer another question facing the football team heading into the 2018 season. In this edition of DSA Roundtable, we tackle the question: What is your biggest are of concern on defense?

Reed: Defensively, this could be the most talented team in a generation. A second year under the tutelage of Jim Leavitt should have this team flying around, making plays and confounding Pac-12 offenses. But to do that they will have to be better against the pass.
Despite tremendous improvement in all phases of defense last season, it seemed as if there were too many times when opponents could simply call a pass play and get a first down. Though the defense snared 15 interceptions on the season, their 25 touchdown passes allowed was second worst in the conference including 13 touchdown passes of 20+ yards; worst in the conference.
Particularly troubling were the number of defensive holding and pass interference penalties created by poor leverage, poor footwork, bad angles or any combination thereof. If Oregon is going to take their shot at a division title, this will have to get fixed.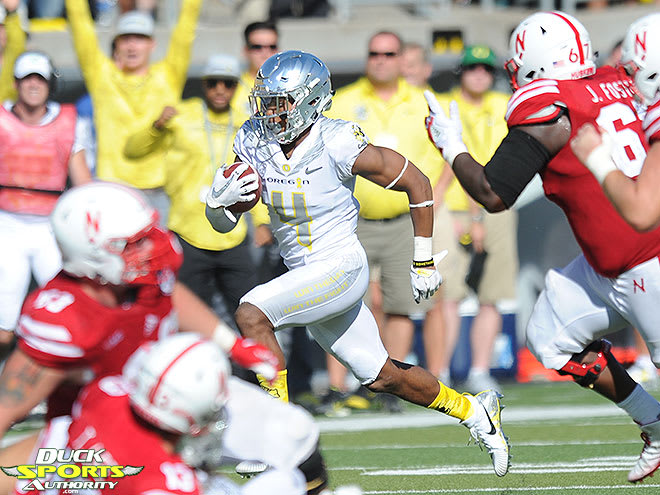 Newton: Oregon surrendered 25 touchdown passes last season, 26 completions of 30 yards or more. The young Duck cornerbacks showed flashes of brilliance interspersed with bouts of raw inexperience. Big receivers like N'Keal Harry and Cedrick Wilson schooled them.
With Arrion Springs, Ty Griffin and Tyree Robinson graduated, depth in the secondary becomes a major concern in 2018, particularly at cornerback. Behind Thomas Graham and Deommodore Lenoir, the Ducks have a true freshman and a JC transfer, Verone McKinley and Haki Woods, then three walk-ons. That's it. With so many teams in the conference employing multiple-receiver sets, someone will have to play over their head, show tremendous versatility or grow up fast.
The likeliest solution is that players from the relatively deep talent pool at safety will moonlight at CB. Ugo Amadi has cornerback experience, but he's thrived since moving to the back end. The others will have to sharpen their cover skills in fall camp.
"Defensively, this could be the most talented team in a generation. "
— Scott Reed
Jacobson: I never have problems finding areas of concern with anything and for 2018 the Duck defense is no exception. The most glaring issue would have to be defensive back. Sure, there is plenty of talent, particularly at safety, but the problem is experience. Senior cornerback Arrion Springs started 30 games the last three season, safety/cornerback Tyree Robinson started 33. Both have graduated.

In the Pac-12, defensive backs need both talent and experience to shut down the receivers and support the run game. Heading into 2018, half of DB starters will be relatively new to the role. At CB, JC transfer Haki Woods could help, and freshman Verone McKinley was good in the spring. They will battle sophomore Deommodore Lenoir opposite Thomas Graham for the start.
The good news is that overall the defense has improved. With what should be a solid seven in front of them, the DB group will have the luxury of gaining some experience in the first three games, and come Pac-12 play, the coaches should have a good handle on the depth chart.