Five-star RB visiting Oregon this weekend
Oregon football only needs to put the finishing touches on their class of 2019. With a well-rounded group of 22 early signees, their attention is focused on a handful of prospects to add in February. That has given them the luxury of spending more time and energy on future classes, such as 2020.
A five-star member of that class will be visiting Oregon this weekend, he confirmed to Duck Sports Authority. Blue-chip Clovis (Calif.) Buchanan running back Kendall Milton will be in Eugene on an unofficial visit, giving the Duck coaches their first opportunity to show off the area to one of the nation's top prospects.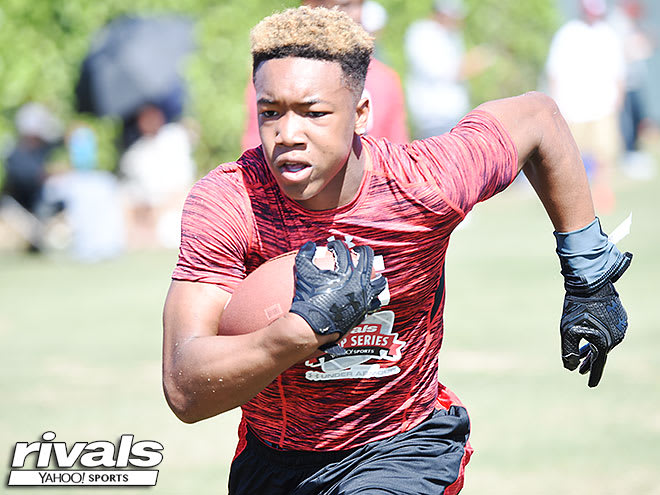 As a junior for Buchanan, Milton rushed for 1337 yards and 27 touchdowns on 174 carries, a gaudy 7.7 yards per carry average. He helped lead the Bears to a 10-3 overall record, losing to a strong Liberty team 24-23 in the CIF Division 1 semifinals.
The 6-foot-1, 215-pound athlete currently holds over 40 offers and watching his film, it is easy to see why. He has explosive acceleration and breakaway speed combined with quick, clever feet and the ability to cut. Despite his length, he shows the vision to find the smallest of seams up the middle of the line as well.
Milton tells DSA that he will not be alone on his trip north to see one of their sons' potential college destinations.
"I will be up there with mom and dad," he confirmed.
The Duck staff could not have a better chance to make their best impression on one of the most highly-recruited prospects of his class than this weekend.

And perhaps as importantly, his parents.