Oregon looking to build Mater Dei pipeline
National prep powerhouse Mater Dei is one of the most heavily recruited high schools in the nation for good reason. Every year they send numerous graduates off to colleges across the country on football scholarships. Two of their former players, John Huarte and Matt Leinart, went on to win Heisman trophies.
In past years, unless you are USC, it has been difficult to land their top prospects, and competition for their signature is always fierce.
In the Class of 2017 the Oregon Ducks broke an 18-year recruiting drought at Mater Dei when defensive lineman Austin Faoliu became the first Monarch player to sign with the Ducks since Kevin Mitchell in 1999. In December, his brother Drew followed suit and signed with Oregon.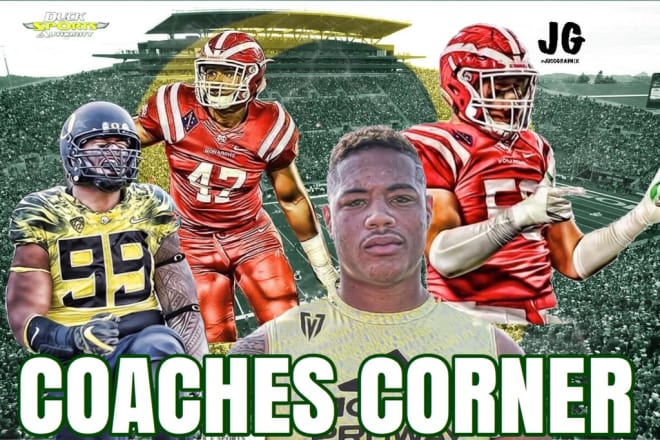 In 2018 the Santa Ana to Eugene floodgates seem to have opened. Rivals250 defensive tackle Keyon Ware-Hudson got it started for the Class of 2019 with a commitment at the beginning of April. Rivals100 linebacker Mase Funa followed suit last Saturday while in Eugene to watch the annual spring game.
Mater Dei head coach Bruce Rollinson is a coaching legend. Entering his 29th year at the helm in Santa Ana, his resume boasts multiple National Coach of the Year honors, and three national champion teams in 1994, 1996 and 2017. He has seen it all.
"Regardless of the school, your best ambassadors are your former players coming back and sharing their experience," Rollinson told Duck Sports Authority. "I think these things go in cycles, and the cycle usually starts with a former player present in that football community ie Austin Faoliu."
Were it not for the Ducks' recent coaching reshuffle, the ball may never have started rolling.
"I think there you had a situation where Austin was gravitating towards the coach (Joe Salave'a) that was actually at Washington State," said Rollinson. "Austin probably would have gone to Washington State because he had that much respect for that coach, who happens to be Polynesian. They are a tight-knit community. They all know each other."
While Rollinson does not inject himself into the recruitment of his players, he does find that most come to him for advice throughout the process.
"I tell the kids, I pound it into them when they want my advice; I don't care where they go," said Rollinson. "What I tell them is, in this crazy sport your career can end with one bad cut, one low hit. Is this the school that you want to go to for the next four years if God forbid you do get hurt?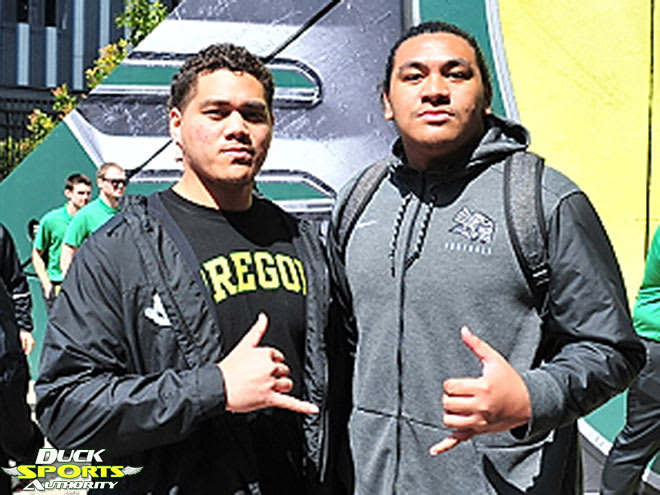 "I'm old school. Don't go to a school because of facilities, coaches or football program. Go to a school because that is where you want to get your education and where you want to spend four years of their life.
"This is about quality of education. Then you go to the head coach, and the ability of the head coach. And the guy that is recruiting you. There are some good guys out there that are ethically sound, then you have the used car salesmen that come through here."
Fortunately for Oregon, their coaches fall into the former category.
"Oregon has always had an excellent recruiting staff," said Rollinson. "The coaches recruiting our high school from Oregon are honest and up front."
The Ducks hope their approach continues to pay dividends. Two other Mater Dei Monarchs are top remaining targets, Rivals100 honorees RB Sean Dollars and DB Jeremiah Criddell. In total, they have seven offers to Mater Dei Monarchs in the Class of 2019, and six to members of the Class of 2020.
The Oregon coaching staff has been working hard to keep the valve to the floodgate open.