Two Duck OL to leave team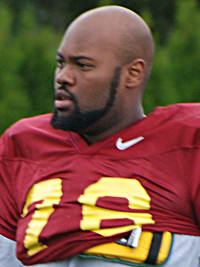 "Jamaal, the doctors and trainers felt like he, because of that heart condition, it was in his best interest to not play any longer so he is going to be medicaled," confirmed Oregon offensive line coach Steve Greatwood.
Remaining in the class of 2009 are three sophomore offensive linemen, Trevor Fox, Karrington Armstrong and Everett Benyard.
"Nick broke his femur when he was twelve so one of his legs is more than an inch-and-a-half shorter than the other. The doctors just basically told him 'if you want to walk when you're 40 years old then playing football anymore is crazy.'"